BOOST YOUR VALUE STREAM MAP WITH VIDEO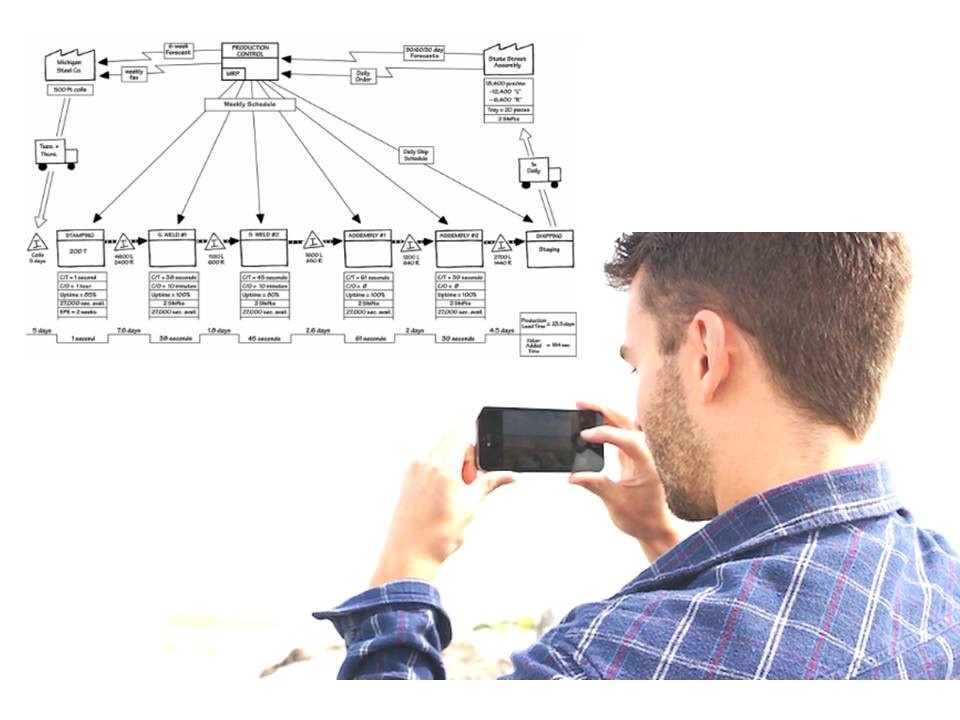 Video All Your Operations
Value Stream Map (VSM):
A special type of flow chart that uses symbols known as "the language of Lean" to depict and improve the flow of inventory and information. A value stream is basically a snap shot of the current process. So pick up your camera, IPad, Tablet or Camcorder and in a few hours you will capture all the value stream from Begining to End.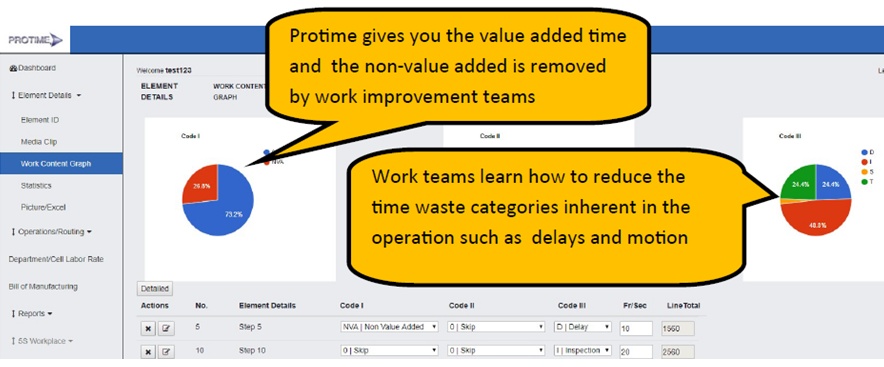 Value And Non Value Added
Most of the value stream maps indicate the non value added before or after each operation but fail to describe the non-value added within the operation but with Protime Systems video technology you can analyze the non value time within the operation creating a much more accurate and efficient documentation of the value stream map.
All you have to do is just take a video of all the operations, record a few cycles and upload the videos into Protime Systems and the software will help you analyze the non value added in each operation.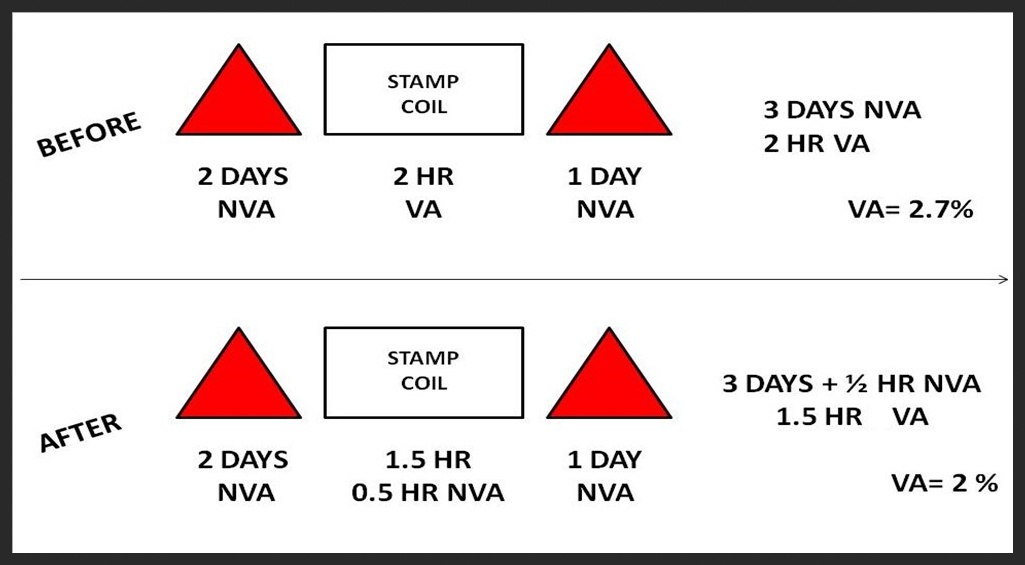 Faster and More Accurate
In the example above your conclusion in this process segment is that the Value added was 2.7% when in fact the Value Added was only 2%, (0.5 hr non-value in "Stamp Coil") because with Protime Systems now you can measure the non-value added of a process. Protime System versioning capabilities can store previos versions of the process and people can learn what improvement have been made to apply similar improvements in other operations.
To Have A FREE Analysis of your Operation please click here:
FREE ANALYSIS